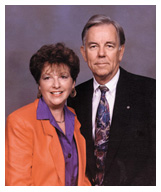 Living Younger and Healthier with Relýv
When Audrey Johnson visited her daughter, Wendy Berg, in San Diego, she was concerned about leaving her husband, Ken, at home in Albuquerque, NM. Type II Diabetes had gotten the best of him. He had no energy, couldnt concentrate and would forget things frequently. Wendy had wonderful benefits from Relýv products after treatments for breast cancer left her with chronic fatigue. Ken, in desperation, wondered if the products could somehow help him.

Audrey returned home with Relýv Classic and Relýv Innergize! in hand. Within three days of starting the products, Ken saw a dramatic improvement. He just came alive like his old self and was fully functioning again, Audrey says. Relýv has given my husband and our daughter their lives back and has been the answer to our prayers. Feeling like she was missing out, Audrey started taking the products, too. Since September she has lost 20 pounds, has more energy and no longer suffers back pain from a long-ago car accident.

Were so grateful for Relýv, Audrey says. Were in our 60s and thought we had to live with aches and pains, but thanks to Relýv we dont have to!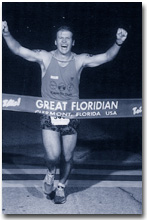 Relýv Arthaffect Sets Triathlete on Winning Streak
John Kapovich, Jr. of Downers Grove, IL is living proof of the difference Relýv can make. Last spring, at the insistence of his aunt, Joan Barker of Apopka, FL, John began taking Relýv Arthaffect nutritional supplement. "I was skeptical about how much the product could do for me," John admits. "But, to make my aunt happy, I tried it." College football left John with ongoing knee and joint problems. "I suffered from back pain and couldn't get out of bed in the morning without rolling on the floor first," he says. Once on Relýv Arthaffect, he began to feel great. His joint, back and knee pain disappeared.

"Then I ran out of product," John recalls. "Little by little, the aches and pains returned. So I ordered more and got back on track. Immediately, I felt better. It made a believer out of me!" Last October, 40-year-old John went on to win the Clydesdale Division of the Great Floridian Triathlon Competition in Clermont, FL, capping an award-winning season that included 10 competitive events.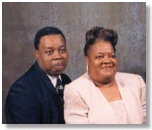 Linda Edmond Rediscovers Life.
Life for Linda Edmond of Booneville, MS would have been tragically different if she hadn't found Relýv two years ago. "I was a walking dead woman for fifteen years," recalls Linda. "I had been diagnosed with rheumatoid arthritis, Lupus, and diabetes. There were many days when I could not dress or feed myself."

Then her pastor's wife, Relýv Key Director Virginia Miller, told her about Relýv Classic and Relýv Innergize!. Out of desperation, Linda agreed to try the products for one month. "In just one week I could feel life coming back into my body, with less pain and stiffness. After two weeks I felt totally renewed!" Linda says. In addition to her pain relief, Linda also shed the extra 50 pounds she'd gained over the years because of the medications she was forced to take for her existing health conditions.

Today, Linda, her husband Douglas, and their four children enjoy a new life together. "Through Relýv, God has given me back my life - a new life full of love, health and His work."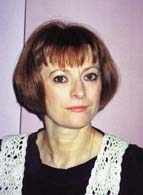 Great Results Turn Skeptic Into Believer
Nurse Marie Kancer of Ancaster, Ontario, wasnt a believer at first. Marie had suffered from anemia off and on since childhood. In 1997, shed been on a high dose of iron supplements for more than two years, but she still felt tired all the time.

When she ran out of iron supplements at one point, she was skeptical but gave Relýv Now« nutritional supplement a try, even though it contained only a quarter of the iron she had been taking. She noticed a significant increase in energy and found herself sleeping more soundly in a matter of a few weeks.

Marie and her doctor were amazed at her next appointment to find that her hemoglobin was at its highest level in more than two years. She started going to Relýv meetings and listening to other peoples positive health stories. But her skepticism lingered. She went off Relýv Now for a week, and the fatigue returned. It cant possibly be this product, she thought. But she started taking it again, and her energy returned.

It was a real answer to prayers I learned that I could have good health, Marie says.